Retail shops of "EPIRUS PORK MEAT VERGOS" in Ioannina:
1st shop at:
Al. Papanastasiou 70, Vrysoula, PC 45221
email: xoiveioa@gmail.com | phone: 26510 74007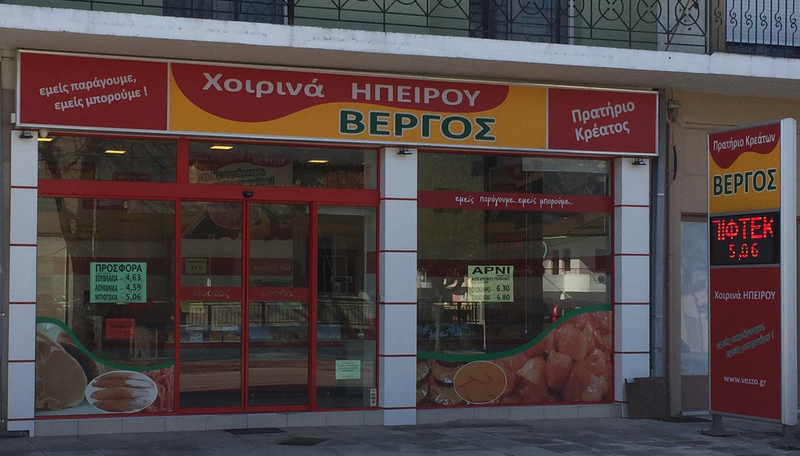 2nd shop at:
G. Papandreou 54 (opposite KTEL), Ioannina, Post Code: 45444
email: xoivepap@gmail.com | phone: 26510 83139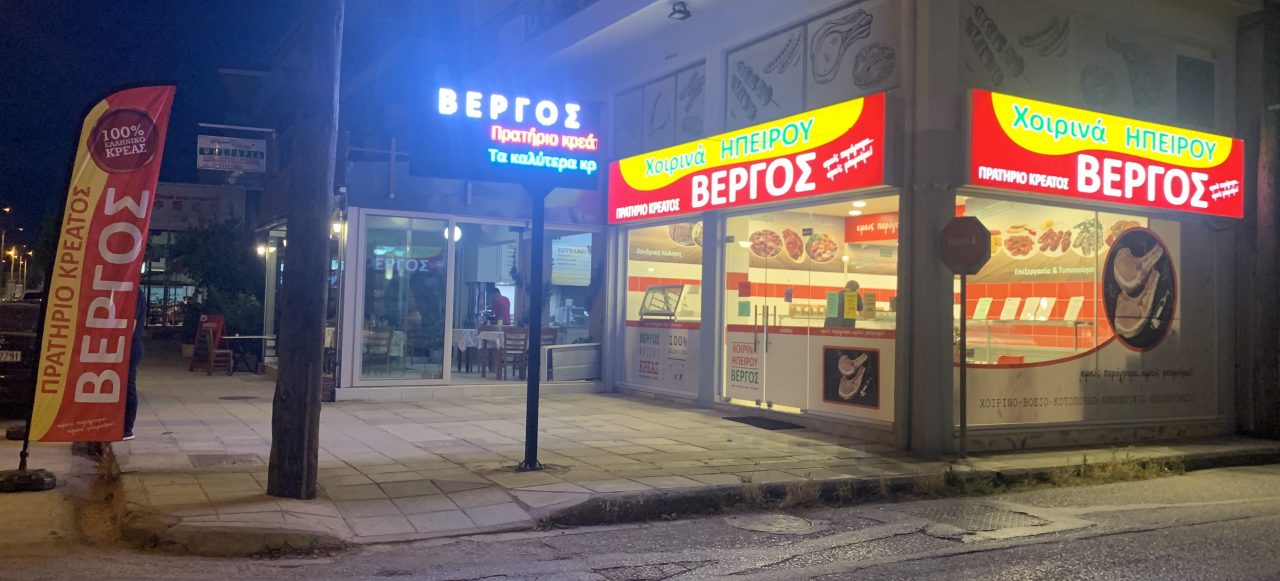 PORK | BEEF | CHICKEN | SHEEP | LAMB | GOAT
and many more fresh meat products with unique taste and quality!
such as: pork, beef or chicken burgers, sausages (with oregano / thyme or sweet paprika or with leeks or garlic or sandwiches), pork, chicken or mutton souvlaki, pork and chicken schnitzel and roast chicken , marinated pans, meatballs, seftalies, soutzoukaki, kebabs, chicken nuggets and many more.
HACCP (Hazard Analysis and Critical Control Points) system is implemented at our shops, which is an effective system aimed at ensuring food hygiene.