I am going to tell you five words… fresh… greek… delicious… pork… meat… Do you think what I think?
EPIRUS PORK MEAT VERGOS
Your first thought for the most delicious table. Fresh greek pork meat of excellent quality. It is produced in Epirus by a vertically integrated chain and you have it at your table, without intermediaries, at very low price! Unique quality for a healthy diet!
Now also at the 27 K. Taliaroudi street, zip code 51100, in Grevena. (tel.: 24620 23140)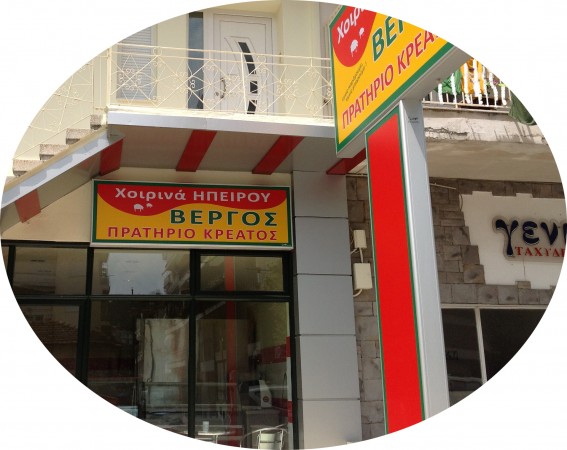 In the shop you will find:
pork chops, pork side, fried pork
souvlaki, pork fore shanks, schnitzels
rolls with feta cheese and pepper
rolls with plums, carrots and gouda
sausages, pork burgers
fried pork, fried pork with peppers
pork spit, fried pork with leek
etc.
In the shop is applied HACCP system.